We transcribe your Ideas!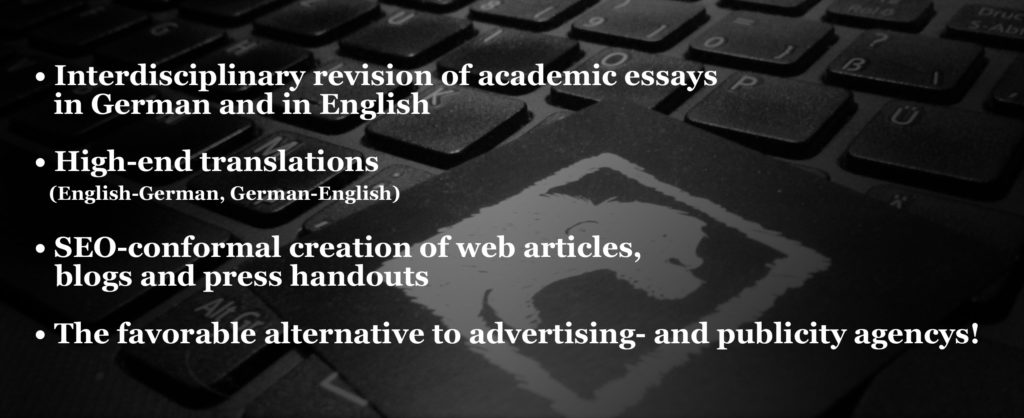 We know everything about good writing – that's why we decided to offer our expertise for B2B-clients and private customers who need professional essays, blog articles and descriptions for websites and print products. Just use our contact page or write a mail (info [at] gorillaverlag.com) and we'll implement your ideas within a few hours or days. Address your target audience with informatory and entertaining texts and a higher ranking in search engines or let us translate your content into the German language to open up the European market.


German Version
---
1. Proofreading and Editing

Our company is very close to the University of Bielefeld, which is why we have a natural interest in science and academic essays in a wide range of different topics. Besides the correction of grammar and spelling mistakes we give feedback and advise for aspects like coherence and structure of your work. That allows you to present your ideas in the best possible way and to improve your grades rapidly. As experts for literary studies, German philosophy and anglistics, we have a lot of experience in writing and proofreading sophisticated theses of liberal arts, but we are also very familiar with academic topics in the field of natural science and economy. If you are into German studies or if you study in a German-speaking country, we can translate your work into perfect German within a few hours.


We pimp your Thesis
Perfect grammar and spelling in German and in English
Professional assistance from MA graduates of your subject
High-end translations in an academic tone
---
2. B2B – Seach Engine Optimization (SEO) and PR work
The prosperity of your corporation depends on the success of your marketing and PR concept, especially if you want to establish your business in a foreign country. Your website is the most important showpiece of your work – professional and interesting web content leads new customers to your homepage and stimulates their interests for your products. If you want to make sure that your website appears in search engines as Google, Yahoo etc., your web content should implicate certain keywords connected with your business. We offer SEO- and PR-texting in German and in English, from inspiring product descriptions and social media posts to classic print booklets and technical texts about your business. All we need to create new interesting contents is a short list with some information about the product or the kind of service you offer.


We create SEO-compliant writing for international enterprises:
Revision of your website contents for better rankings in search engines
Quick and professional creation of product descriptions, advertising texts, newsletters and booklets
Informative blog entries and essays
Perfect translations
Credible critiques and reviews for events, products, and media
---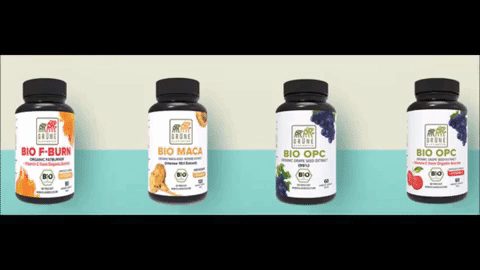 3. Literary writing
There is one phrase we seemingly can't hear often enough: "I have a great idea for a book, but…" – Many people have something interesting to tell, but not the capacity to write it down in a way that pleases others. With our ghostwriting service you can create the biography you always wanted to write or get the motivation guidebook for your personal coaching program done. Beyond that, we offer a translation service for English-speaking writers and publishers. Let us translate your work into perfect German to make your books accessible for German-speaking customers in Europe and to increase your readership.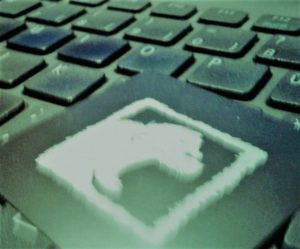 Our writing and translation service:
Biographies, travel journals and blogs
Literary translations for German-speaking readers
Note: We do not publish your work for money! Our purchasable service is exclusively for (self-)publishers and people with private interests